CABINETRY AND KITCHEN
DESIGN PROCESS
Custom design cabinetry, wardrobes, or kitchens start with a vision.
For nearly a decade, we've been fine tuning our processes. Find out our streamlined processes below.
Designing a kitchen can be overwhelming. You may have a Look Book or perhaps gathered some ideas from Pinterest.
But, knowing what will work in your house with your budget and lifestyle is a different story.
That's why your in-home consultation is a great opportunity to meet us and guide us through your vision, we will also measure your space to help us with the quote preparation stage.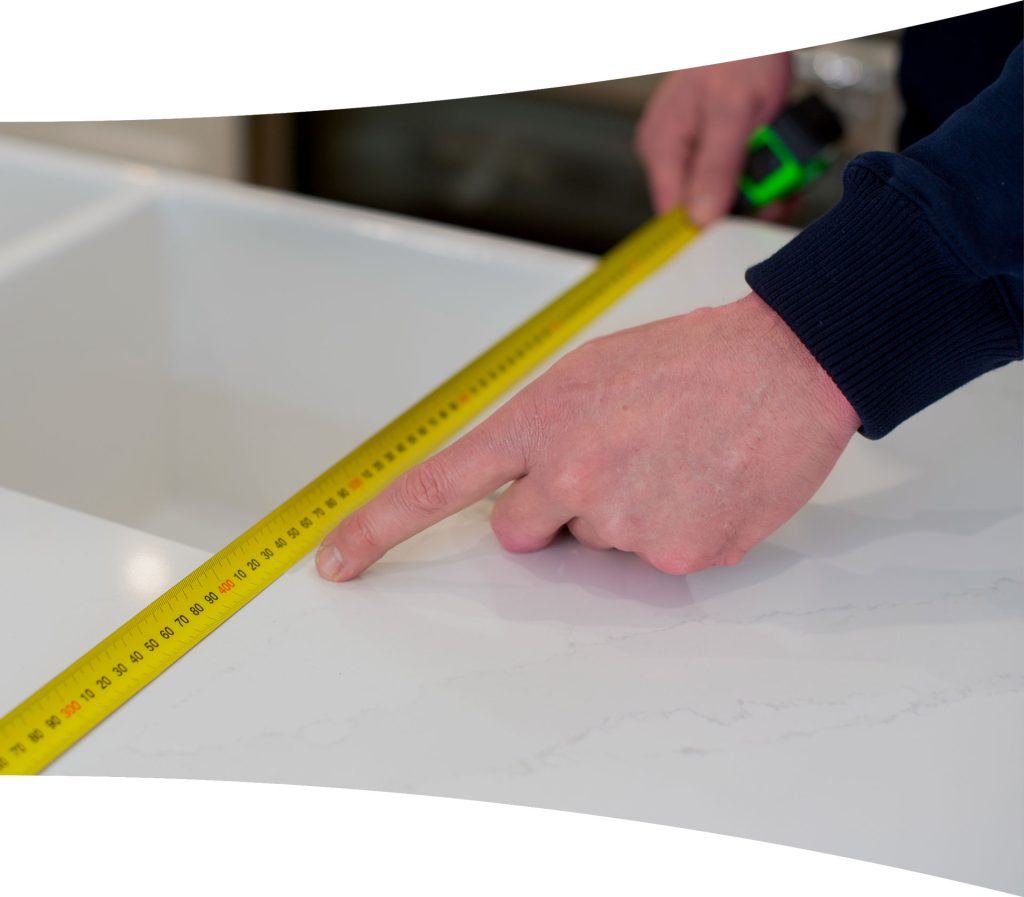 Once we have measured your space, we start designing your cabinetry with the latest imagery software. Think of it as the architectural blueprints of a house, but down to the millimetre.
Our software not only works out a plan, quantities and costings but can also create a 2D and 3D image within the layout of your existing room. You can see how your new cabinetry will fit with the windows, doors and walls of your home. We then use this information to put together your quote.
We take great pride in displaying our finished drawings. That's why we put such importance on this special moment. 
 In our showroom, you'll also be able to see the samples of the finishes you've chosen. This exciting presentation is an exclusive event in our showroom.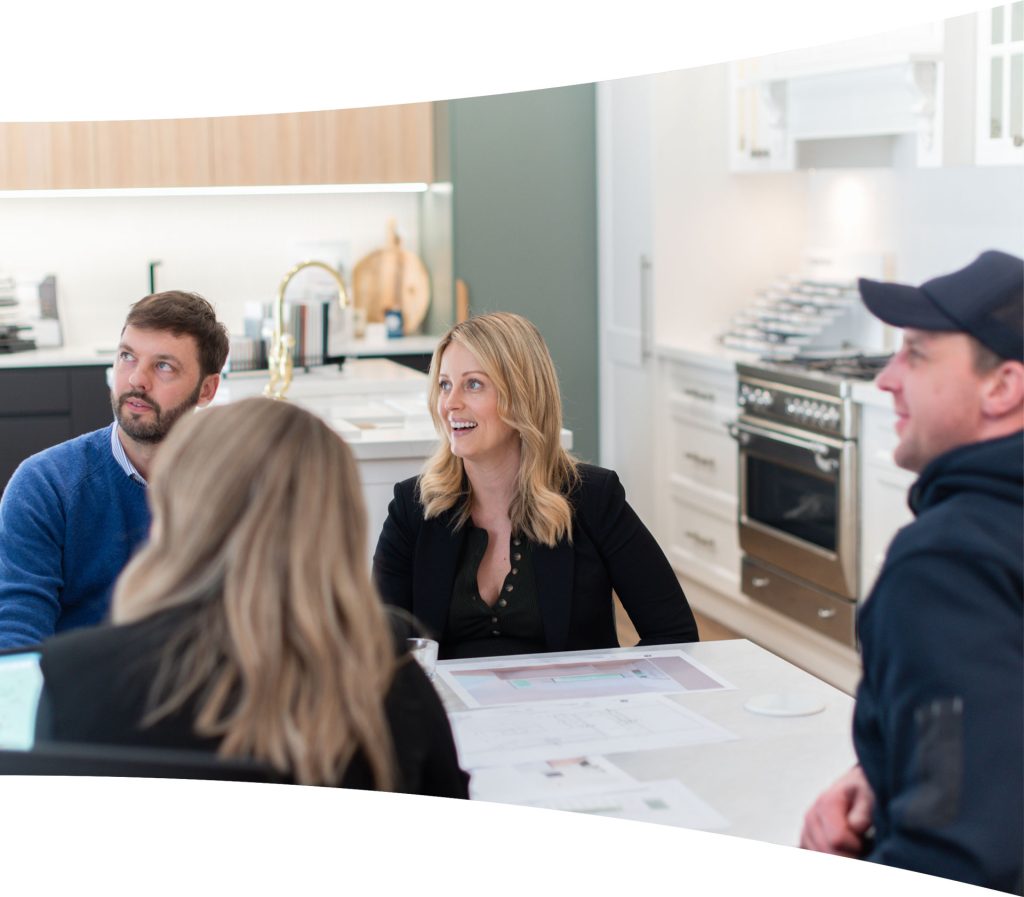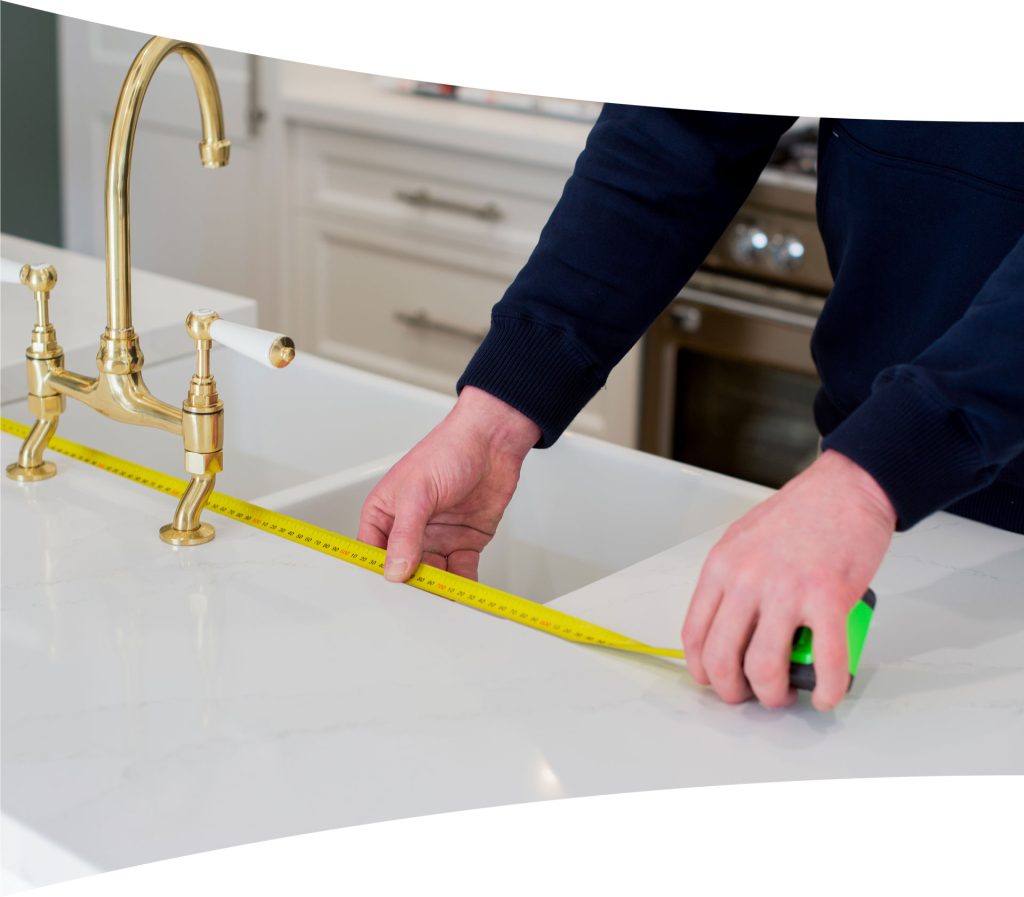 Before ordering materials or starting the demolition, we'll visit your home one more time to do a final measure.
Near enough isn't good enough with custom made cabinetry, which is why we do our final check. You can ask us any questions during this time, before we order your materials.
All manufacturing and production is completed at our workshop in Woodside in the Adelaide Hills. 
Our CNC machine is the latest in cutting technology. We enter computer code from our plans to cut all of our panels, doors and carcasses. The code determines the part, spindle speed and movement of the cutting head, resulting in incredibly precise results.
Our Edge Bender cuts and fixes in place the final edging on the cabinetry. This attractive trim protects the ends from moisture and humidity, extending your cabinetry life while also being an attractive finishing touch.
We assemble all carcasses, such as wardrobes, cabinets, entertainment units, desks and drawers in our workshop. The cabinet and drawer fronts are also made in our workshop but are placed on last at your premises. At this point, you're invited to visit our workshop and see your vision come to life.
We complete one final assembly and check of our work in the factory before delivering and installing in your home.
If required, we remove your old kitchen or cabinetry. We then personally deliver your new cabinetry.
Following the installation of your cabinetry, the stone benchtops are measured. We install the carcass, working in conjunction with your plumber, electrician, tiler and stonemason. The final touch is the addition of splashbacks and lighting.
We do a final check and clean before going through the suggested aftercare of your new custom made cabinetry.
Invest in your home.
Increase its value while
imprinting your personal style.